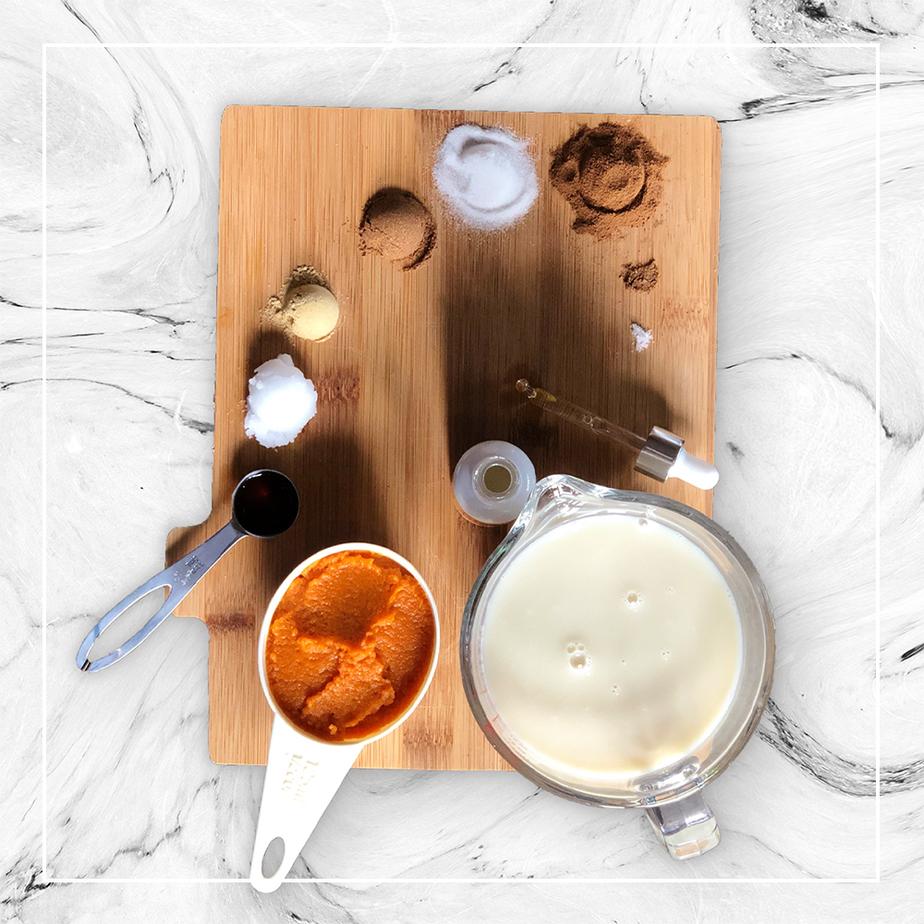 CBD Vegan Pumpkin Spiced Latte
It wouldn't be Halloween without a pumpkin spiced latte.
One way to make it even better – adding CBD. This recipe shows how to make a delicious vegan, CBD-infused pumpkin spiced latte, ideal for a cosy Halloween night in.
Ingredients (to make 2 servings):
475ml hemp milk (or any plant-based milk of your choice)
95ml pumpkin puree
1 teaspoon of ground cinnamon
½ teaspoon ginger
¼ teaspoon ground nutmeg
A pinch of cloves
1 teaspoon espresso powder
120ml boiling water
1 teaspoon vanilla extract
1 teaspoon coconut oil
1 teaspoon sugar
A pinch of salt
½ ml (one pipette) CUBID CBD Natural Oil Drops
Dairy-free whipped cream to top
Method:
1. Put the hemp milk, pumpkin puree, cinnamon, ginger, nutmeg, cloves and a pinch of salt in a medium pan, and whisk.
2. Mix the expresso powder with the boiling water in a small bowl, then pour into the pan.
3. On a medium heat, stir the vanilla extract, sugar and coconut oil into the other ingredients in the pan.
4. Stir the mixture frequently until the liquid is about to boil, then remove from heat.
5. Add the oil drops and stir. Pour into two mugs and add whipped cream and dress with a cinnamon stick and a sprinkle of dark chocolate.