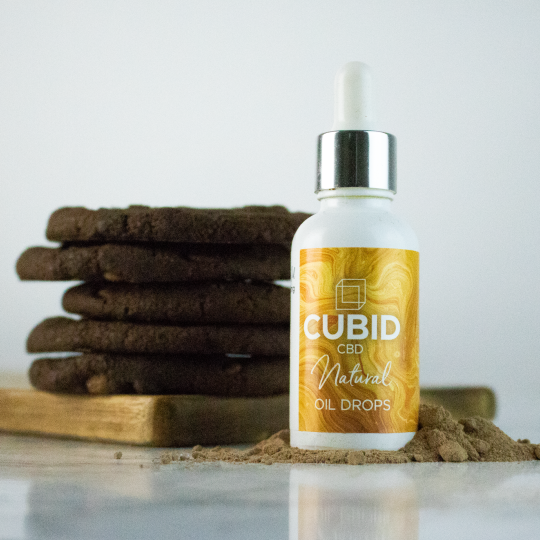 Delicious CBD Chocolate Cookies
Reward yourself with a mid-week treat day and indulge in some heavenly chocolate cookies, infused with our Natural Oil Drops.
Ingredients
200g dairy-free butter
300g soft brown sugar
2 tsp vanilla extract
1/2 cup of apple sauce
300g self raising flour
80g cocoa powder
1 tsp baking powder
300g dark chocolate chips
1/2 pipette of CUBID CBD Natural Oil Drops
Method
Preheat oven to 180°c
In a large bowl, cream the dairy-free butter and sugar until light and fluffy, then beat in vanilla extract and applesauce
In a separate bowl, sift flour, cocoa and baking powder together
Pour the flour mix into the creamed mix in stages (a third at a time) and mix well. Fold in dark chocolate chips until just combined
Line a baking tray and spoon in the mixture a tablespoon at a time, letting it drop off the spoon. Repeat until you have used up all the cookie mixture
Place the tray in preheated oven and bake for 12 minutes. When you remove the cookies from the oven they will still be soft. Leave to cool completely on the baking tray, where they will continue to cook slightly. When completely cold, move to a cooling rack.