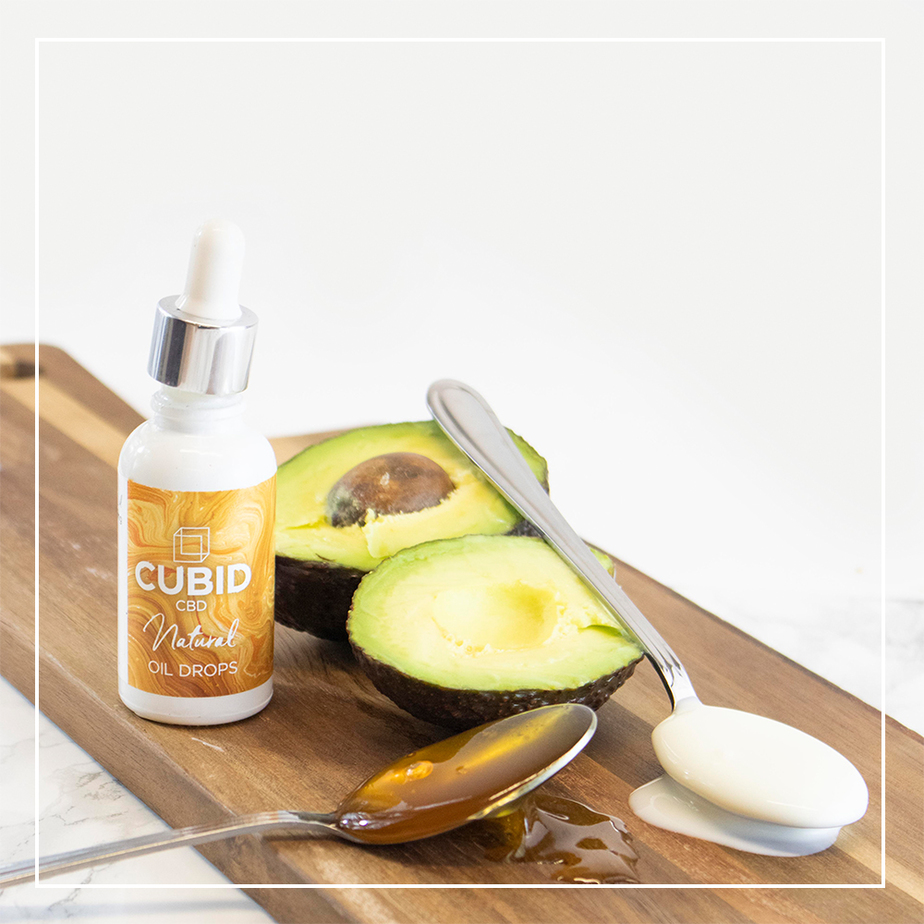 Make your own CBD-infused face mask
The nights are getting longer, and the weather is becoming colder which makes the weekend perfect for a cosy night in!
Our CBD-infused face mask is perfect if you are looking for more moisture.
Avocado is packed with vitamins A, E and C as well as good fats, which nourish and balance the skin, while honey has natural antibacterial properties.
Ingredients
½ ripe avocado
1 tablespoon plain yoghurt (the higher the fat content the better) 
½ tablespoon honey (Manuka honey is best)
4 drops of CUBID CBD's Natural Oil Drops
Instructions
Mash the avocado and stir in the plain yoghurt.
In a separate bowl, whisk together the honey and CBD oil.
Add to the avocado and yoghurt mixture and leave it to set in the fridge for 10 minutes.
Stir after cooling and massage onto your face in gentle circular motions.
Leave for 10-15 minutes, then rinse with cool water.