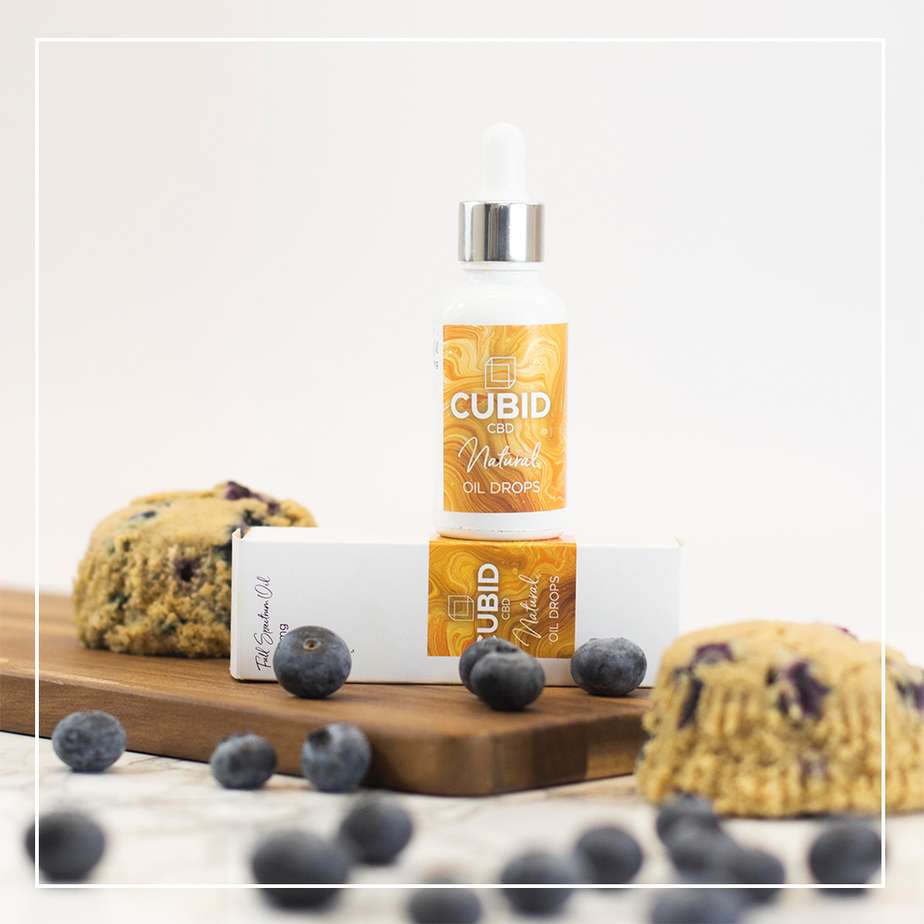 How to make CBD Blueberry Muffins
Ingredients
200g almond flour
½ tsp of baking powder
1 pinch of fine sea salt
3 ripe bananas, mashed
95ml Agave syrup
2 tbsp coconut oil, melted
1 tbsp lemon juice
1 tsp organic vanilla extract
200g fresh blueberries
1 pipette of CUBID CBD Natural Oil Drops
Method
Preheat the oven to 160°C and line a muffin tray with cases.
In a large mixing bowl, combine all of the dry ingredients. Pour all of the wet ingredients into a medium sized bowl and mix. Add the wet ingredients into the dry and stir. Fold in the blueberries.
Fill the muffin cases to half way.
Bake for 25 minutes, until the muffins are golden brown, and a toothpick inserted in the centre comes out clean. Leave to cool on a wire rack.