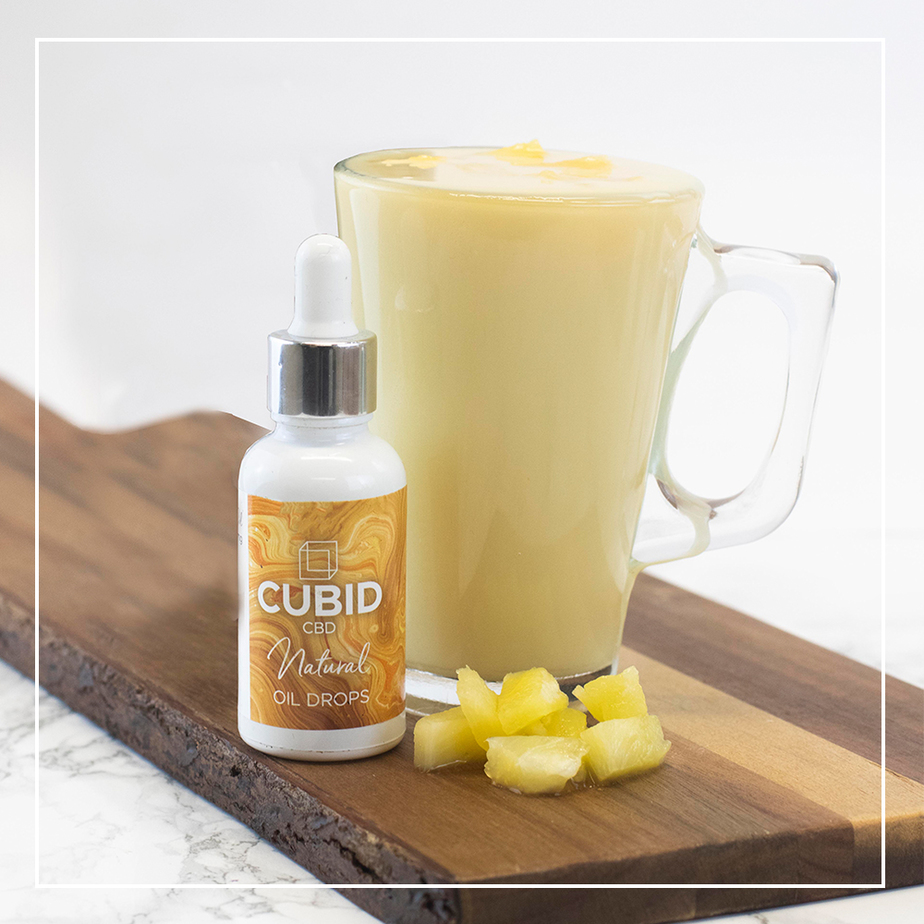 Spice Pineapple CBD Detox Smoothie
Ingredients
250ml water
1 banana (preferably frozen)
200g pineapple chunks (preferably frozen)
1 tbsp fresh ginger
2 tbsp lemon juice
1-2 pinches of cayenne pepper
½ a pipette of CUBID CBD Natural Oil Drops
Method
Keep 30g of pineapple chunks to one side. For a creamer consistency, use a frozen banana and frozen pineapple chunks.
Place all ingredients into a blender and blitz. Start with 237ml of water, adding more if the smoothie is too thick.
Once the smoothie is mixed and an ideal consistency is reached, serve in a glass topped with diced pineapple and a few pinches of cayenne pepper.