CBD is the latest trend setting ingredient to take over the world of beauty and skincare. 
From body butter and bath bombs to make-up, creams and cleansers, there is an array of CBD-infused products popping up in beauty stores everywhere. 
These often come with a higher price tag, because you're not just buying a plain old product. The CBD is key.
What are the real benefits of using CBD in beauty and skincare products? 
CBD origins in skincare
You may have already considered using hemp and CBD products. Hemp has been used in skincare for many years, popularised by The Body Shop and Holland and Barrett, which became the first mainstream retailer to sell CBD oil on the high street in the UK.
CBD products are now much more widely used and early evidence suggests a more sustainable trend is forming and will only increase.
The popularisation of CBD
CBD is also known to be an effective topical ointment due to its anti-inflammatory and naturally occurring properties.  
CBD reached new heights in the beauty industry last year with the cannabinoid featuring in the ultimate goody bags at the 2019 Academy Awards (aka The Oscars) in Hollywood.  
What does CBD in skincare do?
CBD skincare products are a great option for localised results. This is because they are applied directly to desired areas of the skin allowing them to get to work straight away.  The hemp plant, much like the Tea Tree plant, has naturally occurring antioxidants and anti-inflammatory properties.  The effects of CBD topicals can last for hours. You can apply as part of your daily routine or whenever necessary.  
How to choose the right CBD skincare product for you
When choosing a CBD skincare product, you may have a particular area that you want to target in mind. Choose a product that is recommended for your desired area and needs.
From our range, we recommend our Re:scue Body Butter made with 500mg broad spectrum hemp oil containing 66% CBD and other cannabinoids.
This sumptuous blend of shea and almond oils soothes with a combination of deeply moisturising extracts like cocoa butter to intensively replenish and re-hydrate the skin.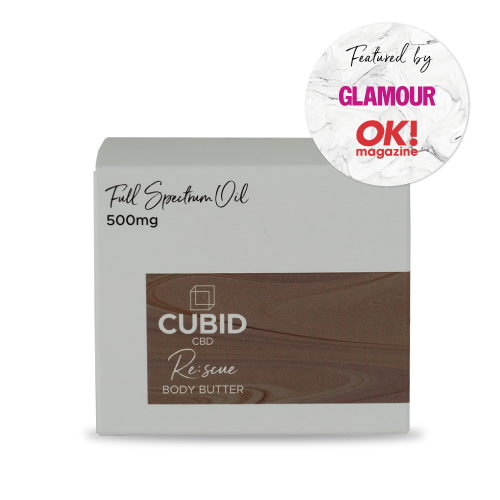 To put your best face forward, we recommend our Re:fresh Face Cream.
This face saver is made with 125mg broad spectrum hemp oil containing 66% CBD and other cannabinoids.  
The natural daily face cream is fragrance-free, so as not to dry out your pores like regular moisturisers. Re:fresh face cream has been designed to deeply replenish moisture levels in the face and neck to give a healthy, natural looking glow.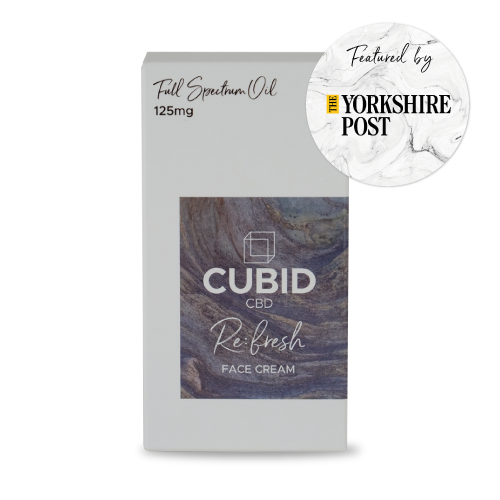 Suffering from dry, flaky hands or brittle nails? Look no further than our Re:new Hand Cream, made with 250mg broad spectrum hemp oil containing 66% CBD and other cannabinoids.
Re:new your hands, soothe chapped skin and nails. Rich in jojoba and cocoa, our on-the-go hand and nail emollient soothes chapped skin and rehydrates nails without leaving a greasy residue.
With all the extra hand washing that is going on at the minute, we could all do with a helping hand.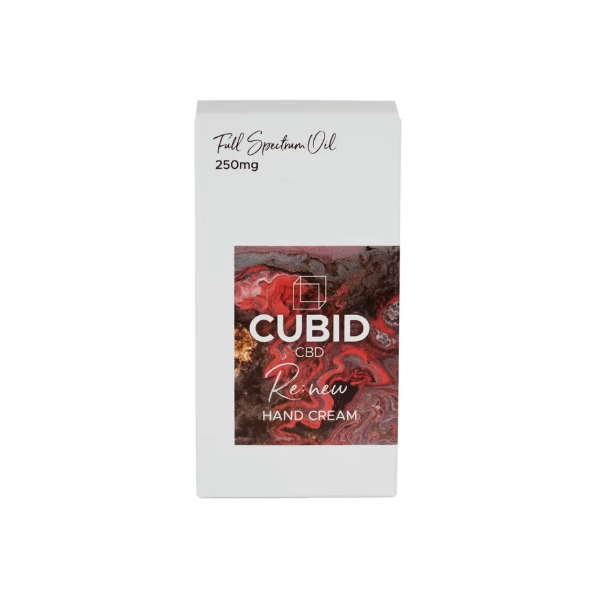 For muscle and joint recovery we recommend our Stay Active range, our Re:vive Stay Active Gel and Re:juvenate Stay Active cream are both made with 500mg broad spectrum hemp oil containing 66% CBD and other cannabinoids.
Revive joints and rejuvenate muscles.  Our light and cooling anti-inflammatory gel and cream quickly absorb into the skin to help with joint and muscle recovery.